Greek has about 10 national radiovision networks, as well as about 150 local television stations across the country. GTV IPTV contains 79 of these Greek IPTV channels, with almost all popular TV channels included. And you can watch wonderful TV shows, movies and sports live through our Greek IPTV channels……
What Greek IPTV channels does GTV IPTV?
GTV IPTV offers more than 1,200 live channels, including 79 Greek IPTV channels, and has 24 Greek channels offering a 7-day Catch-up. With this Greek IPTV channel, you can watch sports, movies, series, news, and entertainment… very smooth, with no freeze and buffer channels and can catch up with already missed wonderful shows.
You can view the full Greek IPTV channel in the table below.
GTV IPTV Plus has Catch-up TV enabled on most Greek channels, and you can view the 7 days' catch-up of your favorite channels in the list below.
How to watch the Greek  IPTV channel?
Now they install IPTV service applications on their mobile phones, TV, and other devices, and get program channels through subscription or free trial services. Now, we'll tell you how to watch the Greek IPTV channels on GTV IPTV.
Step1: When your order is submitted, your subscription code will be sent by the automatic delivery system. You can check your subscription code here or read this guide to learn how to get a three-day free trial.
Step2: Download our IPTV apk to your android device. If you don't know how to install it, you can check out our tutorials for Android boxes, firesticks, Mobile phones, Smart TVs, etc.
Step3: When you have installed our IPTV Apk, Please open the application, then click Settings.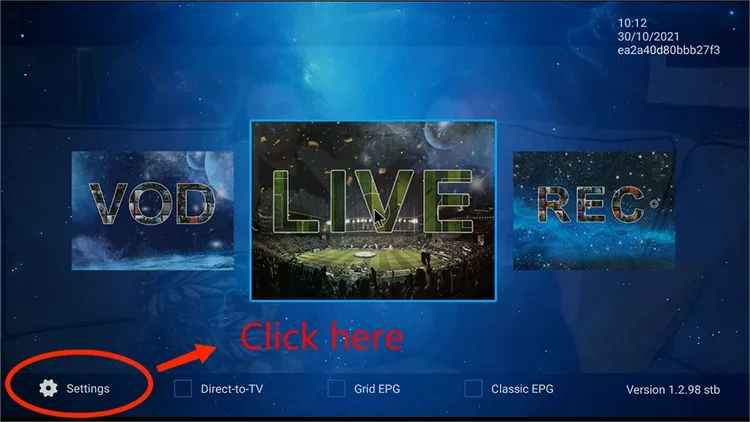 Step4: Enter your subscription code in the Active code field.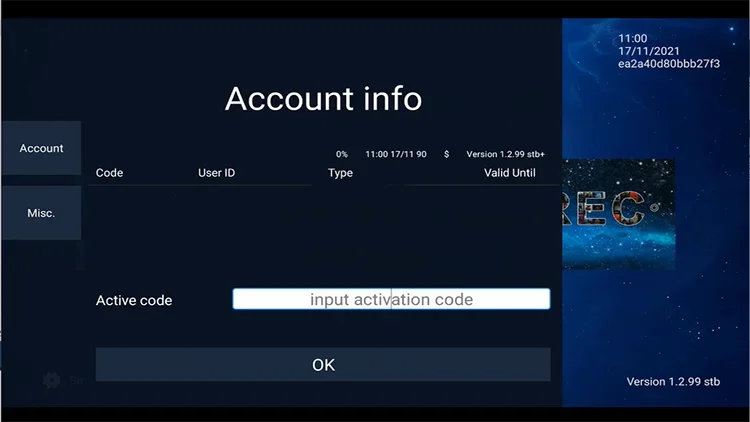 Step5:Click on the "Greek" on the left for the Greek iptv channels list.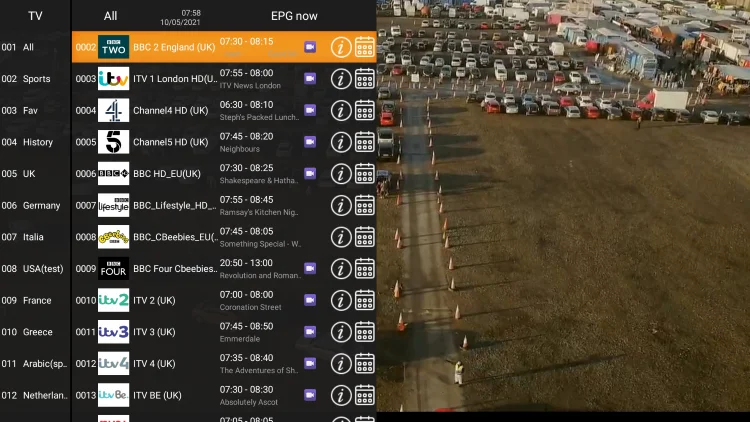 Finally, you can enjoy watching your favorite Greek iptv channels on your device!
Greek IPTV FAQs
How many TV channels does Greek have?
Greek has approximately 150 local and regional television stations. Many English programs are available on Greek terrestrial television. Few dubbing: In general, only children's programs, animated films, and a few other programs. Foreign television shows and movies are often shown on a soundtrack, with Greek subtitles.
How to watch Greek TV online?
When you are abroad, you can access online Greek TV streams using the so-called Virtual Private Network (VPN). A VPN can change your foreign IP address to a Greek IP address. With excellent VPN providers, you can access Greek TV streams anywhere, even if you are in Azerbaijan or Zimbabwe.
use a VPN?
GTV IPTV doesn't need to use a VPN but sometimes it may be more beneficial to use VPN to ensure you get optimal performance without any ISP bandwidth limitations that they can do sometimes.
What English TVS are popular in Greek?
Here are the channels that British expatriates and tourists spend time overseas and most want to watch online :
BBC iPlayer, Independent TV Centre, Channel 5 (my5), Channel 4 (all 4), TV player, Sky Go, and TV now.
Does Sky TV work in Greek?
Sky Cards is proud to be able to serve throughout the Greek and Greek Islands, which means you can enjoy English television and radio wherever you are.
Does Greek IPTV catch up with most Greek channels?
GTV IPTV Plus has a seven-day catch-up on most Greek channels, including Greek Sports Channels (Sky, Greek Telecom, Euro).
Conclusion
For foreigners who like to travel to Greek or Greeks who go to other countries, you can watch some popular TV channels in your own country or some local TV channels in Greek anytime and anywhere through the GTV IPTV subscription service. Ensure perfect high quality and flexibility. If you have any channel contact questions, please feel free to contact us. We will help you to solve it.