I've found that many people don't know how to use Xtrix TV IPTV on Android devices, so I've written this step-by-step tutorial on how to use the IPTV service on Android.
Also, in order to have a smooth experience, it's important to know how to use APK or APK MOD files after you download them to your device.APK files are the original files for Android applications, similar to Windows.exe files.
APK: Android Package Kit(APK for short). It is the package file format used by the Android operating system to publish and install mobile applications. In four simple steps, I'll show you how to download it to your phone using the Xtrix TV IPTV APK.
Note: The installation and use of other Android devices are similar.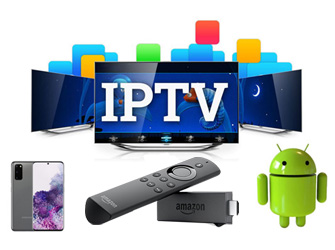 Okay, let's start with the basics step-by-step tutorial.
Step 1: Download the Xtrix TV IPTV APK to your device
The first thing you need to do is go to the xtrixtv.shop and download & install the Xtrix TV IPTV app for your Android device.
Note:
Xtrix TV IPTV has two packages, each with a subscription code that uses a different APK
Xtrix TV code with Blue APK
Xtrix TV Plus code with Red APK.
Xtrix TV IPTV APK/ App (STB version) is suitable for Android TV box, Android TV stick, Android Smart TV
Xtrix TV IPTV APK/ App (PAD version) for Android Pads and phones
Here is a quick download button to prevent you from installing the wrong APK
Xtrix TV APK
Xtrix TV Plus APK
You haven't tested the code yet? Xtrix TV IPTV offers a 3-day free trial service, so you can quickly test your IPTV by clicking here
Step 2: Allow Third-Party apps on your device.
To install the Xtrix TV IPTV APK, you must ensure that third-party applications are currently enabled as the installation source.
Just Go to Menu > Settings > Security > and check Unknown Sources to allow your phone to install apps from sources other than the Google Play Store.
On Android 10.0 Oreo, the first time you try to install APKS, you are prompted to allow the browser or file manager to install APKS, rather than checking the global Settings to allow installation from unknown sources.
Step 3: Goto Your File manager or browser location
Now you need to find the Xtrix TV IPTV APK file you just downloaded.
Once you find the Xtrix TV IPTV APK file, click on it and it will begin the normal installation process. When any prompt appears, click Yes. However, be sure to read all the tips on the screen.
Step 4: Enjoy
Xtrix TV IPTV is now installed on your device. Please enter the activation code in your APK to open the channel. Enjoy!
Are APK Files Safe?
Ignore any rumors or websites that say otherwise.APK files are usually just as secure as.exe files on Windows PCs, so it's important to note that you should always download them from a trusted site. You usually have nothing to worry about as we have provided some of the most secure sites in our APK download mirroring below.
Thank you for reading this tutorial. Get Your Free Trial or Subscription Package Here